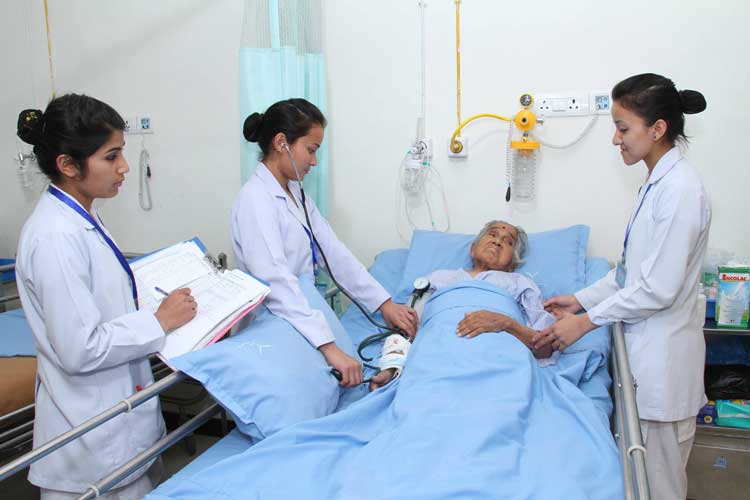 MSC Nursing
The Institute conducts two years MSc Nursing course leading to the award of a Master of Science in Nursing
MSc Nursing will prepare Nurses, to improve the quality of nursing education and practice, in India. It will build upon and extend, competence acquired at the graduate level, emphasize application of relevant theories into nursing practice, education, administration and development of research skills.

It will prepare nurses, for leadership position in nursing and health care fields, who can function as nurse specialists, consultants, educators, administrators and researchers in a wide variety of professional settings in meeting the National priorities and the changing needs of the society.
Eligibility of the course
The candidate should have passed Msc. Nursing or Msc. Hons. Nursing or Post Basic Msc. Nursing with minimum of 55% aggregate marks from an Institution recognized by INDIAN NURSING COUNCIL.
The candidate should be a Registered Nurse and Registered Midwife with any State Nursing Council.
Candidates should be medically fit.
Minimum 1 Year of work experience after basic Msc. Nursing or prior or after Post Basic Msc. Nursing.