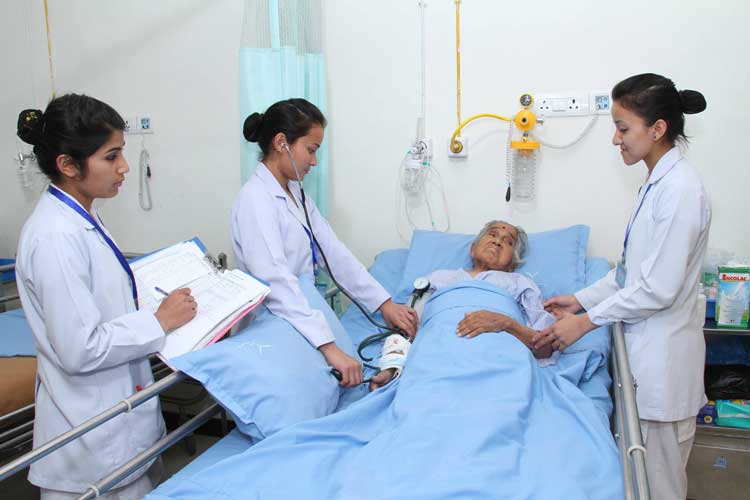 Diploma In Nursing
Diploma in Nursing is meant to prepare general nurses who can efficiently perform as members of the health team and capable of dealing the competencies in both the hospitals and other such organizations.
Diploma in Nursing is a 12th standard Nursing Diploma course. As far nursing administration defines it is a research concerned with establishing costs of nursing care, examining the relationships between nursing services and quality patient care, and viewing problems of nursing service delivery within the broader context of policy analysis and delivery of health services. It has been developed for the nurses who are working in the hospital or community. Nurses working in the hospital are promoted to ward sister without any formal training in administration. This programme will help to upgrade the knowledge and skills of the in-service nurses in the administrative competence. Diploma in Nursing Administration's minimum duration is one year and that of maximum is three years.
Eligibility of the course
General Nursing and Midwifery (G.N.M.), R.N.R.M., with two years experience in the profession.
Male nurses, or nurses who have not done midwifery in the G.N.M. programme, should have a certificate in any of the nursing course of 6-9 months duration prescribed by the Indian Nursing Council in lieu of midwifery.