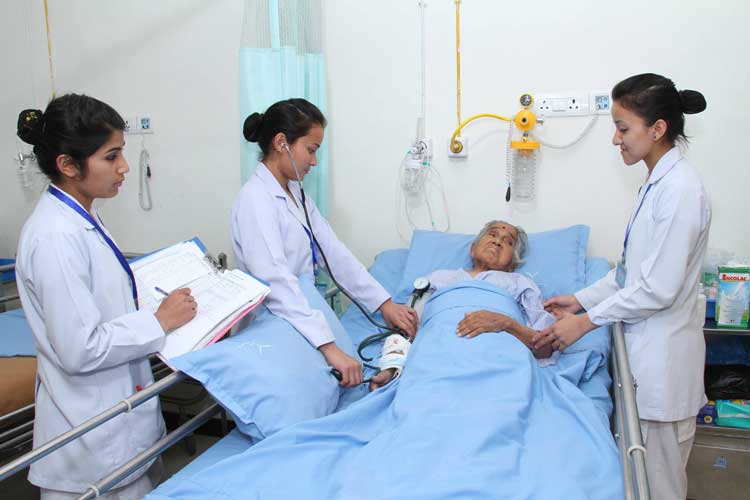 BSC Nursing
B.Sc Nursing is a bachelor degree program offered at the university level. The undergraduate nursing program is broad-based education within an academic framework specially directed to the development of critical thinking skills, competence and standards required for the practice of professional nursing and midwifery as envisaged in national health policy 2002
It is a Diploma course, commonly just known as GNM course. Duration: The course is 3½ years long. Academic program is of 3 years and 6 months are dedicated towards internship. Internship is mandatory. After completing this course, successful candidates may register themselves as registered nurse or midwife with state nurse registration council.

B.Sc. Nursing program prepares its graduates to become an exemplary citizen by adhering to a code of ethics and professional conduct at all times in fulfilling personal, social and professional obligations so as to respond to national aspirations.These graduate nurses are prepared to work as a care provider, educator, coordinator, advocator, researcher, counselor & administrator etc. They can become post graduate nurse after completing the M.Sc Nursing and M.Phil & Ph.D. Nursing and become nursing faculty , work as senior nursing managers in hospitals and as program coordinators in various projects and researchers.
Eligibility of the course
As per INC Guidelines
Sr. secondary (10+2) with minimum 45% marks, PCB and English at Secondary level.
Minimum age 17 years.